Business Intelligence and Data
·
Stockholm
Senior Data Scientist - Operations
Come build operations according to local city needs and help Voi achieve a truly superior offering for everyone in a city!
What if your job had an impact on shaping the future of urban mobility? Imagine your experiments and analysis improving sustainable last-mile transportation for cities all over Europe. Imagine changing an industry with your team's latest products.
At Voi, you won't just be working with the latest technology, you'll shape the design for how cities approach micromobility. You will do this using a wide range of data points from geospatial, transactional, operational and customer data and you'll be in charge for how to convert this data into how to design a city.
YOUR MISSION AT VOI
As a Senior Data Scientist, you will build the designs for the operational model in a city. By using a combination of science, analytics and pragmatism, you will design our micromobility setup to enable mobility for everyone, lower CO2 emissions and ensure proper parking. This specific role will support Voi's Operations Business Unit and during a day you may target to answer some of these questions:
Where in a city should parking be allowed?
How many scooters should be allocated to a city?
How should we allocate scooters to displace more cars in favor of micromobility?
You will own many of our key questions for the city, our customers, operations and you'll collaborate closely with city managers, Head of Fleet Optimisation and our central data team. Also you'll supervise and educate senior stakeholders such as VP tenders and COO.
WHAT YOU'LL BE WORKING ON
Through small and big data, finding the answers where others see noise
Visualize, storytell and communicate your insights to stakeholders - using dashboards, powerpoint, workshops or a tailored GUI
Redefine the questions to address what the city and our customers really need
Build understanding of real and perceived problems around micromobility in a city
Source data with both standard and unconventional methods
Model city specific examples and simulate outcome
Setup, run and measure experiments for particular questions you want answers to
Set strategic plans to solve for the long term problem
WHAT YOU'LL NEED TO EMBARK
A university degree in a scientific field (e.g. Mathematics, Physics, Economics)
A solid mathematical foundation, preferably with an edge in statistics, optimization, simulations or experimental design
Professional working proficiency in English (written and verbal). Swedish is not required
Fluent in all or some of Python, R, SQL
Experience from building visualizations and dashboards (e.g. Tableau)
Proven business understanding. Include ability to collaborate in an unstructured organisation and quickly boil down complex problems to pragmatic solutions.
Skilled communicator and capable to build longer term strategic plans
WHY VOI?
Working at Voi is more than simply having a job; Our People Promise includes a personal Voiage where you will grow as a professional and be part of a team and culture that builds something meaningful for society.
Be part of building a world class team, taking a business from start-up to scale-up
Build everything from scratch, you will be the founder and captain of your own domain
Deploying 100.000 scooters in target markets, seeing the results of your work in your everyday life
Revolutionize the mobility industry and make a difference in building sustainable cities
Work with inspiring, motivated and fun colleagues with shared goals
Ready to embark on a Voiage?
DIVERSITY MATTERS
We believe that having a wide diversity of people with different backgrounds and perspectives within Voi is essential to our success in delivering the best user experience to our equally diverse user base. With employees from over 50 nationalities working within Voi, we believe we have made good progress but know we can still do more. Regardless of your gender, background or sexual orientation we welcome applications from whoever you are - what's important for us is what skills and value you can bring to the Voi team. And of course that you're a great Voi culture add! Therefore we actively discourage any photos, personal letters, or disclosure of any information that concerns other information than your professional experience.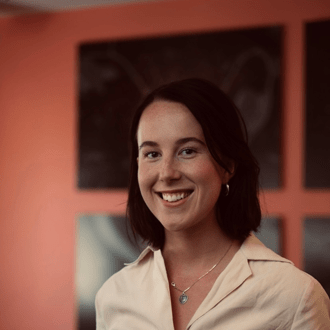 Contact
Julia Hamring
Talent Acquisition Associate – People & Culture
About Voi Technology
Launched in August 2018, Voi is a Scandinavian micro mobility company offering electric scooters in partnership with cities and local communities around Europe.
We believe that light electric vehicles can change how people move in our cities. We want the transformation to happen in the right way—through innovation, open and transparent dialogue with cities and governments and by adapting to local needs.
At Voi, we know that diversity fuels innovation & creativity and Voi welcomes people from diverse backgrounds and experiences to take part in our journey. Join Voi and ride the future with us!
Already working at Voi Technology?
Let's recruit together and find your next colleague.