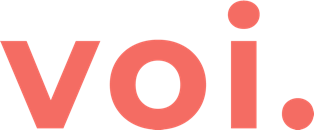 At Voi, we are passionate about shaping cities for people, reducing pollution and breaking traffic gridlock across Europe. Our mission is to provide sustainable and inclusive last-mile mobility solutions, enabling people to move freely while at the same time helping cities reach their 2030 climate goals. By creating networks of shared electric vehicles around city centers we provide an affordable, fossil-free and exhilarating way of traveling.

We are now looking for a Product Manager to our Policy Business Unit, where you will play an instrumental role in shaping the future of micromobility together with cities.

Our Policy Business Unit which has the purpose to address all the different city pain points in regarding to electric scooters, such as (but not limited to): 
Ensuring we maintain a good user experience when solving city problems
Improve safety (for riders and non-riders) through product innovation
Improve vehicle parking through product innovation

In this role, you will be end to end responsible for our city facing data sharing products, including our integration APIs enabling us to integrate the Voi service in third party apps and solutions such as Google Maps. You will own both the product strategy as well as the product quality and final delivery. You will work in close collaboration with developers, Voi markets & partners to deliver impact for cities and citizens.
WHAT YOU WILL DO
Develop product strategy and roadmap for data sharing products through having an in-depth understanding of the product, customers and their needs within data sharing.

Own the product backlog to make sure that the products you develop bring value to the cities and our partners with high SLAs, accuracy and data quality.

Develop business cases and make recommendations on product prioritization, taking into account financial and strategic impact.
Explore and learn from key competitors' products in ours and related industries.
Build end user understanding through qualitative and quantitative research with cities & partners.
Collaborate with General managers for each market, Public Policy managers, integration manager and the tender team and share knowledge and insights about the product offering and capabilities.
WHAT YOU'LL NEED TO EMBARK
4+ years of product management or product owner experience
Experience in developing products at scale for a lot of different markets
Understanding of the methods of modern product discovery and delivery
Great collaboration and communication skills and proven ability to work with professionals from different fields of expertise and seniority
WHAT WILL ASSIST YOU ALONG THE WAY
Experience in working with data sharing products
Experience in working with Business Intelligence
Understanding data needs and building products/reports/API:s to support that
Experience in building and owning API products

Experience of REST API, JSON/XML and API clients (like Swagger, Postman, SOAP UI).
Related jobs
About Voi Technology
Launched in August 2018, Voi is a Scandinavian micro mobility company offering electric scooters in partnership with cities and local communities around Europe.
We believe that light electric vehicles can change how people move in our cities. We want the transformation to happen in the right way—through innovation, open and transparent dialogue with cities and governments and by adapting to local needs.
At Voi, we know that diversity fuels innovation & creativity and Voi welcomes people from diverse backgrounds and experiences to take part in our journey. Join Voi and ride the future with us!
Already working at Voi Technology?
Let's recruit together and find your next colleague.