Warehouse Operations
·
North Rhine-Westphalia / Nordrhein-Westfalen
Fleet Manager (m/f/d)
Are you interested in shaping the future of mobility? Are you looking for a role with true impact? Then you've come to the right place. 

Currently operating in 11 countries and over 70 cities, Voi is on an amazing growth journey, and we're currently looking for a Fleet Manager. As we continue to grow across North Rhine Westphalia, we are looking for smart and dedicated people to join us on our mission - creating safe, sustainable, and reliable micro-mobility for everyone. 
The micro-mobility scene is ever-changing. As a Voiager you'll not only be part of our growth, you'll have the opportunity to have an impact on, and improve our ways of working. This is a chance to leave your mark. Ready to embark?

ABOUT THE ROLE
The Fleet Management team is responsible for all of Voi's in-field operations, driving operational excellence to keep the vehicles available to our users where and when they need them, making the most out of our fleet at the lowest possible cost, while keeping the fleet tidy.
As a Fleet Manager you will manage the day-to-day in-field operations in a city or region, having a team of Team and Site Leads report directly to you, which each manage a team of Fleet Specialists responsible for charging, maintaining, repairing, rescuing and keeping the vehicles tidy. You will also be responsible for the fleet of operational vehicles and facilities required to run the local operations and in some locations oversee 3rd party logistic partners to help execute on the required tasks.
RESPONSIBILITIES
Set up and continuously iterate on operational workflows applying best practices while localizing and contributing with new improvements to the wider fleet management community
Drive day-to-day and week-to-week operational excellence through continuous monitoring of KPIs and taking immediate action where necessary to improve performance together with your team
Own the delivery of defined targets for the operation in your city or region, incl. Budget goals around costs of operating
Recruit, onboard and engage required Site Leads and Team Leads  to keep the business running all year around, delivering on agreed upon SLAs with both internal and external stakeholders
Be planful and creative with workforce and facilities capacity planning to achieve the lowest cost of operating possible
Make the most out of every vehicle - keep all of our vehicles on the street either available or being ridden by users as many hours of the day as possible
Be the guardian of our physical assets - vehicles, facilities and operational vehicles alike to extend their lifetime and be as effective as possible
Foster a collaborative and friendly working environment, while driving best in class performance
Ensure a safe work environment, ensuring that our vehicles, facilities and personal adhere to set Health & Safety guidelines and policies
Collaborate with the Operations and City Success teams to as a team achieve the business goals set out for a given City
Key Competencies required
Operational excellence - You always look to find efficiencies and improve processes using data in order to get to the next level of operational excellence, while delivering on agreed upon KPIs
Planning and structuring - You naturally structure and plan both your own and your teams' time and tasks to make the most of every resource at your disposal
Problem solving - When met with new problems you are quick to structure your thinking and find workarounds or alternative solutions to resolve the situation and thrive in doing so
Independent initiator - You are able to work and structure your work independently with little management oversight, and will not wait but initiate work when identifying the need to take action
Trusted and motivational people manager - You have a passion for working with and developing people and a flair for gaining motivating them to bring their self and performance to work
QUALIFICATIONS

3-5 years of experience in operations, logistics, production or similar
Experience managing a large team of people
You have a bachelor of science in engineering, business or equivalent on-the-job training (could be a corporate education program)
You are fluent in the local language and English
You are able to be on site 90% or more of the time
Preferred qualifications:
Experience managing facilities and vehicles
Experience working with and enforcing Health & Safety guidelines and policies
Experience working with teams that are both co-located on site and out in the field performing tasks
Experience managing other people managers
Experience working cross-functionally with other teams to achieve your own goals
Experience planning and structuring shifts for your teams
WHY VOI?
Working at Voi is more than just a job; Our People Promise includes a personal Voiage where you will grow as a professional and be a part of a team and culture that builds something meaningful for society. In addition to this you'll have the opportunity to:
Join the #1 micromobility company in Europe and one of the fastest growing scaleups
Develop our marketing strategy in the XX-region and have an impact on the company's long term success
Get "skin in the game" through our employee options program
Work with a team of highly motivated, skilled and fun colleagues all working towards a common goal
Join the micromobility-revolution and be a part of creating sustainable cities made for living, free from noise and pollution
RIDE WITH VOI TO THE FUTURE
Launched in August 2018, Voi is a Swedish micro-mobility company offering electric scooter sharing in partnership with cities and local communities around Europe. We believe that light electric vehicles can be part of changing how people move in cities by providing a more sustainable and fun solution to established transport modes. We want the transformation to happen in the right way—through innovation, open and transparent dialogue with cities and governments and by adapting to local needs. At Voi, we know that diversity fuels innovation & creativity and we welcome people from diverse backgrounds and experiences to take part in our journey. Join Voi and ride the future with us!
DIVERSITY MATTERS
We believe that having a wide diversity of people with different backgrounds and perspectives within Voi is essential to our achievement in delivering the best user experience to our equally diverse user base. With employees from over 50 nationalities working within Voi, we believe we have made good progress but know we can still do more. Regardless of your gender, background, or sexual orientation, we welcome applications from whoever you are - what's important for us is what skills and value you can bring to the Voi team. And of course that you're a great Voi culture add ! Therefore we actively discourage any photos, personal letters, or disclosure of any information that concerns other information than your professional experience.
Department

Role

Fleet Manager

Locations

North Rhine-Westphalia / Nordrhein-Westfalen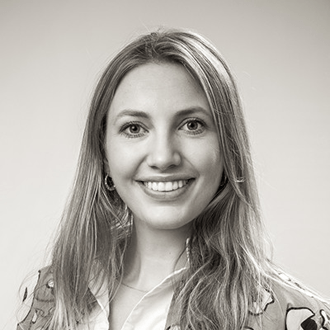 Contact
Ninna Thimmig
Talent Acquisition Partner - DACH – People & Culture
North Rhine-Westphalia / Nordrhein-Westfalen
About Voi Technology
Founded in 2018, Voi is a Swedish micromobility company offering e-scooter and e-bike sharing in partnership with towns, cities and local communities. We believe e-scooters can play a central role in changing how people move in our towns and cities in the future. We want to ensure that the micromobility transformation happens the right way - through real innovative technology, open and transparent dialogue with towns, cities and governments and by adapting our products to local needs. Voi has been a carbon neutral company since January 2020 and has adopted the United Nations' Sustainable Development Goals (SDGs) as a guiding framework.
Voi operates in over 90 towns and cities across 11 countries. It is headquartered in Stockholm and employs 1,000 people. To date, Voi boasts more than six million riders and has served more than 100 million rides.

Warehouse Operations
·
North Rhine-Westphalia / Nordrhein-Westfalen
Fleet Manager (m/f/d)
Loading application form
Already working at Voi Technology?
Let's recruit together and find your next colleague.