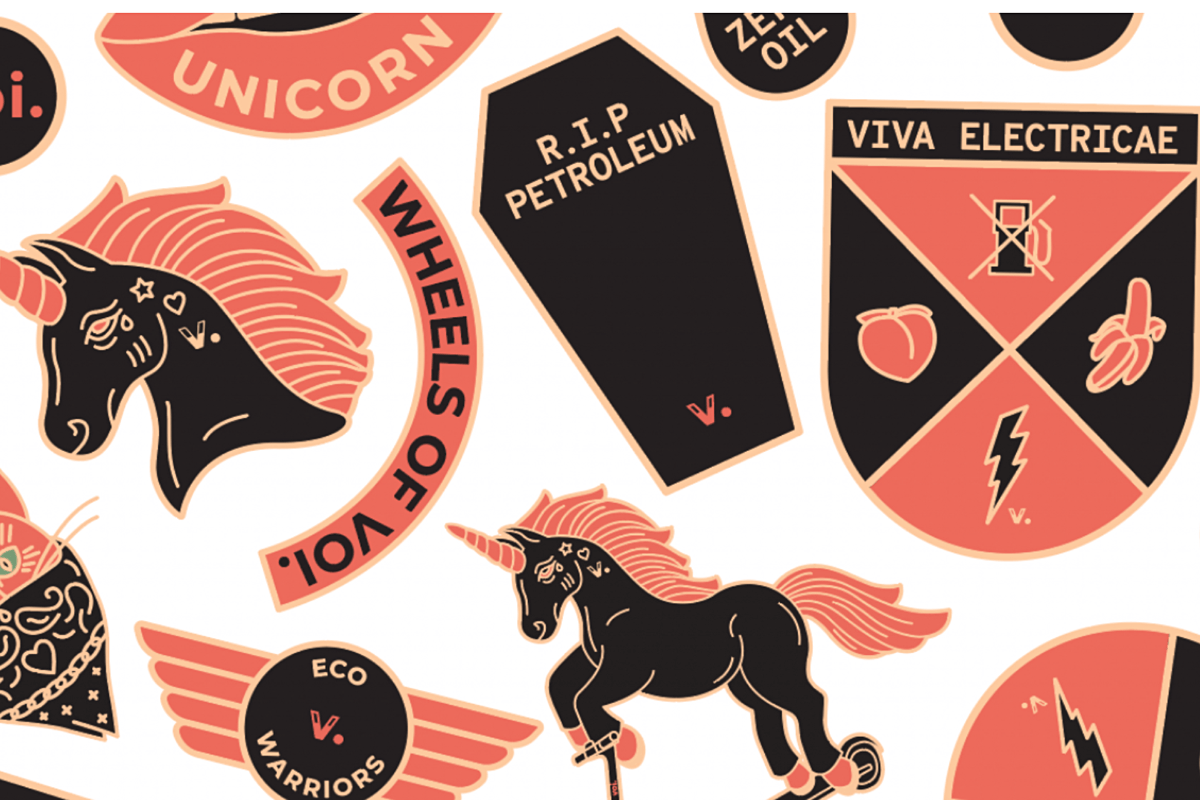 Senior Operations Manager
We have an exciting opportunity for a Senior Operations Manager to join our Italian Operations, who will be responsible for driving performance and operational excellence across all our local markets (currently Milan & Rome) in Italy. We are looking for someone with a passion for operations and new mobility solutions, and that has experience with data analytics, project management and managing a team in a high-paced changing environment. 

As a part of the Market Operations team, you will be managing and growing your own country together with the General Manager and the local teams. This will include managing the local operations teams, growing Voi, ensuring that we offer a seamless service for our users, and operate our service in a cost efficient way. 
Join a truly incredible team of fun, good-hearted, kind, and hardworking people with amazing backgrounds and be a part of the Voi vision of building a better and sustainable future.
THE POSITION
The Senior Operations Manager has broad work tasks that may vary on a daily basis and short notice. You will work closely with the rest of the local operations team as well as HQ (Stockholm), to streamline and increase efficiency. Responsibilities for this role include:
Be based in Milan and have overall responsibility for all operations activities in Italy concerning fleet management and optimisation
Manage and steer the performance of our day-to-day operations
Lead local operations teams to stabilise and grow your markets
Work closely with the General Manager to set overall strategy and targets for the market performance and development
Leverage data and analytics to optimise key metrics around scooter utilisation, fleet management and operational efficiency
Build a strong team and local organisation through hiring, training and coaching of team members
Lead and roll out company wide projects and initiatives in your market and provide recommendations of necessary improvements and tools to central operations, product, tech and engineering teams
Attract, manage and drive key partnerships related to our day-to-day operations in all markets
Ensure that we are compliant with local regulations and act in agreement with public stakeholders and municipalities
QUALIFICATIONS
5+ years of experience in operations, finance, consulting, business/data analytics or equivalent role
Ambitious and flexible problem solver: You aim high, adapt easily to rapid changing circumstances and find solutions to issues on the go
Fully hands-on and self motivated drive: You are keen to getting your hands dirty and closely emerging into the day-to-day operations and solve whatever challenge or opportunity emerges 
Data driven and analytical mindset: You like working with numbers and derive your actions from them. Advance Excel and Tableau (or similar) is required. SQL would be a plus. 
Outgoing, pedagogical and strong communicator. You enjoy interacting with people and external stakeholders, can adapt your message to the receiver and do not hesitate to speak in front of a bigger group
Professional fluency in Italian and English
Willing and able to travel around Italy and sporadically abroad
THIS POSITION OFFERS
Opportunity to be part in managing a growing Operations team in one of the hottest scale-ups in Europe
A role and position that enables you to be part of building and shaping an industry, company and a team
A leader position with great impact opportunities
Close collaboration with other markets to create best practices across markets
Travel to visit our markets and close work with HQ functions 
Great possibilities and work that makes a difference and be part of an urban and sustainable transformation - changing the way people move around cities
Launched in August 2018, Voi is a Scandinavian micro mobility company offering electric scooter and bike sharing in partnership with cities and local communities around Europe. We believe that light electric vehicles can change how people move in our cities. We want the transformation to happen in the right way—through innovation, open and transparent dialogue with cities and governments and by adapting to local needs. At Voi, we know that diversity fuels innovation & creativity and we welcome people from diverse backgrounds and experiences to take part in our journey. Join Voi and ride the future with us!
DIVERSITY MATTERS
We believe that having a wide diversity of people with different backgrounds and perspectives within Voi is essential to our success in delivering the best user experience to our equally diverse user base. With employees from over 50 nationalities working within Voi, we believe we have made good progress but know we can still do more. Regardless of your gender, background or sexual orientation we welcome applications from whoever you are - what's important for us is what skills and value you can bring to the Voi team. And of course that you're a great Voi culture fit! Therefore we actively discourage any photos, personal letters or disclosure of any information that concerns other information than your professional experience.
#LI-PY6 
Or, know someone who would be a perfect fit? Let them know!